Courses
We arrange courses on individual or group basis We give detail knowledge about theory & practical. We also greatly emphasize the wellness coaching of ongoing self-care through various personalized wellness workshops about the healing routines of Ayurveda, Yoga and nutrition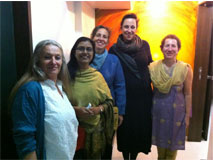 Comming Soon

Ayurvedic Panchakarma Therapy Course
Covers pachakarma therapies with practicles.

Ayurvedic Spa & Wellness Therapy Course

Ayurvedic Garbhasanskar / Ante-natal Course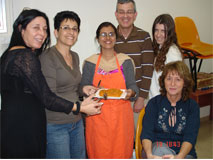 Ayueveda Cooking Courses
Course covers topic like fundamental of ayurveda dietitics ,preparation of food,qualities of food weekend program. Course is for housewifes, and entoziats to creat awareness of our diet.

Yoga & Ayurveda Courses
Intrduction to yoga & ayurveda ,similarities , asanas etc . Yoga Classes are also being held on regular basis.

Ayurvedic Massage Course
Covers ayurvedic anatomy,physiology,preparation of massage oil, theraputic massage practicles are conducted.

Herbal Nutrition Club
Anyone can join this club on daily basis and have a Nutritious Health Drink to have better nourishment. Which helps to loose Weight or to maintain your Weight and also for the Weight Gain.