Ayurmantra Services
Ayurvedic Consultation Physical, Emotional, and Spiritual Health
An important goal of Ayurveda is to identify a person's prakriti ideal state of balance, determine patterns of imbalance (vikriti), and offer interventions using suitable diet, herbs, aromatherapy, pancha-karma, massage treatments, music, yoga and meditation to reestablish the inner balance.

These consultations address a person's health concerns from a physical, emotional and spiritual perspective. Integrating the theoretical frameworks of Ayurveda and modern science, these sessions focus as much on the person who is facing a health challenge as the health challenge being faced.

During a typical evaluation, the Ayurvedic Consultant takes a complete medical and lifestyle history and performs a physical evaluation that looks at the body both as a physical system as well as a field of intelligence, reflecting the needs and choices of a person's life. Based upon this assessment, a personalized body/mind/spirit health-enhancing prescription is formulated, including recommendations on diet, stress management, exercise, emotional healing, nutritional and herbal supplements, and sensory modulation.

Multi Modality Therapeutic Approach
Diet, Herbs, Pancha Karma, Yoga, Pranayam, Meditation, Five Sense Therapy, Vedic Counseling, Therapeutic Lifestyle Changes (TLC), Exercise Program and specially tailored Herbal Formulations.

select a service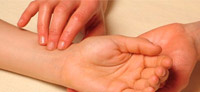 Ayurvedic Wellness Consultation
60-Min. Alleviate imbalances through simple yet effective natural modalities. Learn how to overcome blocks to achieving your wellness goals, create healthier patterns, and open to new possibilities in all aspects of your life!
This consultation is for the disease treatments and the healthy life-style. Nadipariksha, along with Ashtavidha pariksha.
As well as Diet & Lifestyle Consultation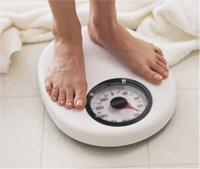 Ideal Weight Consultation
Ayurveda holds secrets that can help you achieve and maintain your ideal weight while creating optimal wellness and longevity. Together we will create a plan to help you look and feel your personal best!

Vibrant Woman Consultation
Learn how to reverse the effects of chronic stress and reclaim your vital energy, feminine physique and emotional balance. Reawaken your radiance and tap into your unlimited potential for love, joy, and happiness! E.g. Irregular Menses, PCODetc.

40 Plus Consultation
Special Menopause consultation for women ,who are approaching and going through the difficult phase of their womanhood life. e.g: Hot flushes, sleepless nights, irritation in mind, heavy bleeding etc. We wonder how our grandmother could be so energetic at this age and I am feeling so dull !


Stress Relief Consultation
Come home to yourself and feel relaxed and at peace. Through our work together, you will become empowered with simple methods that can help you overcome chronic stress and reverse its damaging effects on the mind and body.

Consulation on Yoga For Your Dosha
Yoga for Dosha is Hatha Yoga with a special focus on one's Dosha. If you are in treatment at our centre this yoga practice will help to support the program you are undergoing. In the longer term developing a yoga practice will give you a supportive daily routine and assist you in developing the discipline necessary to successfully manage your life using the laws of Ayurveda.

Ayurvedic Councelling
60-Min. This holistic approach to personal transformation utilizes all of the modalities of Ayurveda to help people end emotional, mental and physical suffering. This is done after your Wellness consultation.

30 Min. Follow-Up Appointment
For established clients only

Diet & Lifestyle Consultation
Course covers topic like fundamental of ayurveda dietitics, preparation of food,qualities of food.