Ayurmantra Wellness Therapies

Our AyrMantra Ayurvedic Wellness Center offers wellness from inside out rather than only skin-deep beauty care. It is a place of pampering and healing, where people can retreat from everyday life, tune into their inner rhythms and relax mind and body. A wide range of Ayurvedic healing therapies are available.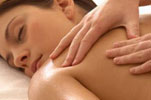 ABHYANGAM (BODY MASSAGE)
General body massage with medicated oil to tone-up the skin and to improve blood circulation. Abhyanga massage is a gentle yet firm body massage using warm blended oils chosen according to your dosha. AyurMantra has variety of Abhyangams.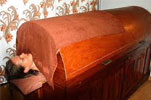 SWEDANA (MEDICATED STEAM)

Massage with warm herbal oil is usually followed by herbal steam bath. During Swedana, only the body below neck is heated to remove toxins lodged deeply within the tissues. Your head and neck areas are not exposed to steam. This treatment rejuvenates and clears the body and mind.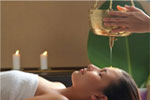 SHIRODHARA
Continuous streaming of medicated oil, milk or buttermilk on the forehead in a rhythmic manner for 30 to 45 minutes. Indications: Mental Stress, Headache Sleeplessness, Loss of memory, Paralysis, Skin diseases.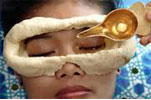 NETRA TARPAN
This special Ayurvedic treatment is done for healing various eye conditions including eyestrain, Dry Eye syndrom, Dark circles under the eye, etc. Medicated Ghee is retained by a dough placed around the eyes.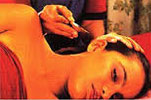 KARNA POORAN
This special treatment is done for healing ear conditions.