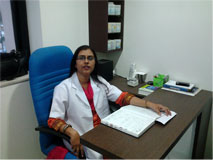 A warm welcome to AyurMantra, your holistic wellness center with natural approach to promoting health, preventing disease and treating illnesses through our expertise in the Indian ancient holistic medical system of Ayurveda. Ayurveda looks at the person in totality, mind-body-spirit. It looks at the disease process: root cause, and how the person got to their current state of health, instead of the symptomatic treatment approach to a disease. It is now being recognized as one of the most important systems of mind-body medicine, with its popularity spreading throughout the world.
A unique deep - detox and rejuvenation program that gently removes toxins from the body. We welcome you on a journey back to good health and happiness. Ayurmantra is established in 1999 to promote health naturally through Ayurvedic Medicine and Yoga. Ayurveda has been developed by several generations of Acharya's (Physician Saints) and Ayurvedic practitioners (Vaidhya's). The main aim of AyurMantra is to strictly follow the principles of Ayurvedic philosophy, which is to promote longevity and prevent disease. Major emphasis is placed on health promotion, chronic disease prevention and in the treatment of diseases for which the conventional medical system has been of limited or no assistance.
Our Vision & Mission :
"Ayurveda in every home around the world"
Features of AyurMantra Ayurvedic Panchakarma and Wellness Center :
• Experienced staff
• Highest quality medicines
• Personalized care & treatments
• Individual, disease specific packages
• Well equipped facilities
• World- wide easy access through online services


Services